I love creating playlists for my friends so I created a series dedicated to the weekend. By creating playlists, I've allowed myself to stay connected to those important to me and continue solidifying those relationships through something we love.
Saturday
"On Saturday, your hips better shake."
For most of us, Saturday is the day centered around the idea that anything is possible. By using distorted circles I imbued the essence of infinity, your day is completely yours, and more pointedly, you can go out dancing til sunrise and have an entire other day to rest and prepare for the work week.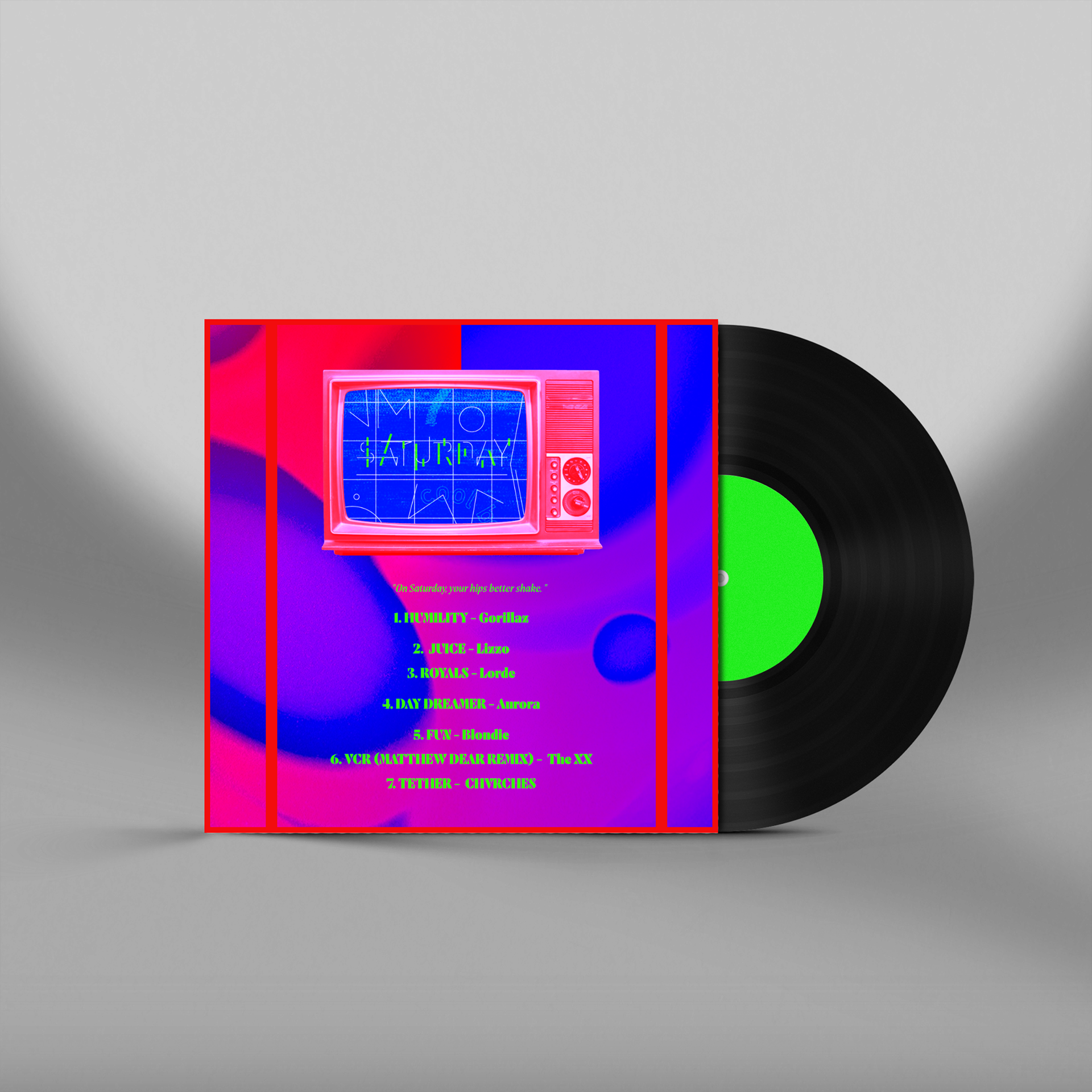 Sunday

"On Sunday, I hope you feel centered in your disposition, in your hope, and your dreams."

Sunday is one of those polarizing days, in the Bible we're told that's the day of rest. In modern society, the expectation of 5 days of 8 hours+ can be a daunting feeling. Instead of celebrating the external joys, my intention for this day is to reflect on your inner balance. A funny little nod to alien conspiracies on television by using a foil texture to represent the hats a person makes so that your mind isn't being read exemplifies the idea that I hope a person would find inner balance to take on the complexities that life may throw at you.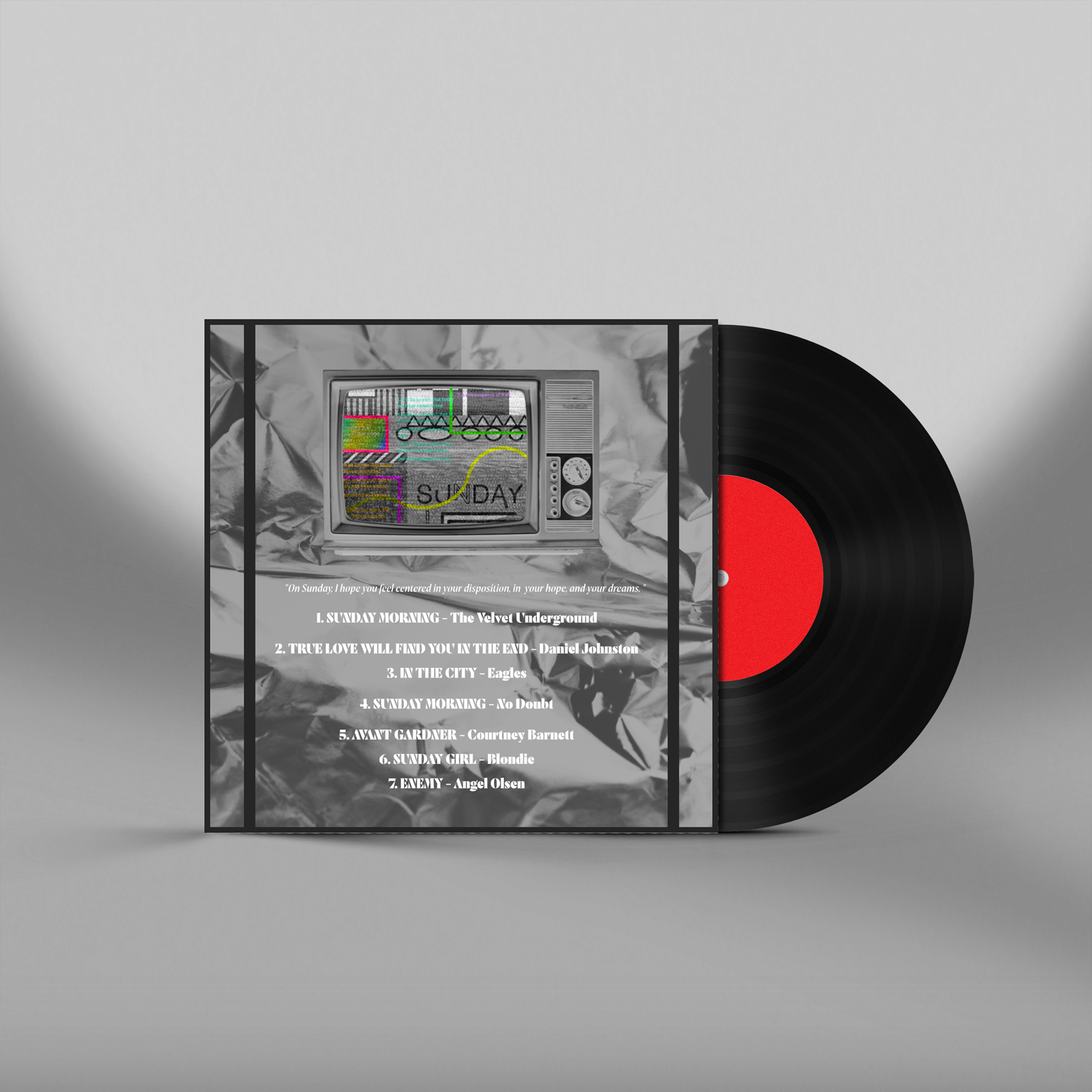 Stickers

I love stickers so I thought I'd create a mock up of stickers for each of the artists that I've included in each of the playlists.