For this poster I created an illustration that communicates the ongoings of a particularly famous bath house for the gay community in Los Angeles, Midtowne Spa.

The quirky illustrations cover a plethora of scenes, some of the symbols will only be recognized by those who visit the spa all the while imploring those who do choose to visit, to practice safe sex. This idea came about from my experience while working there and knowing what it's like to hear someone tell me they found out they have HIV, STDs, or STIs.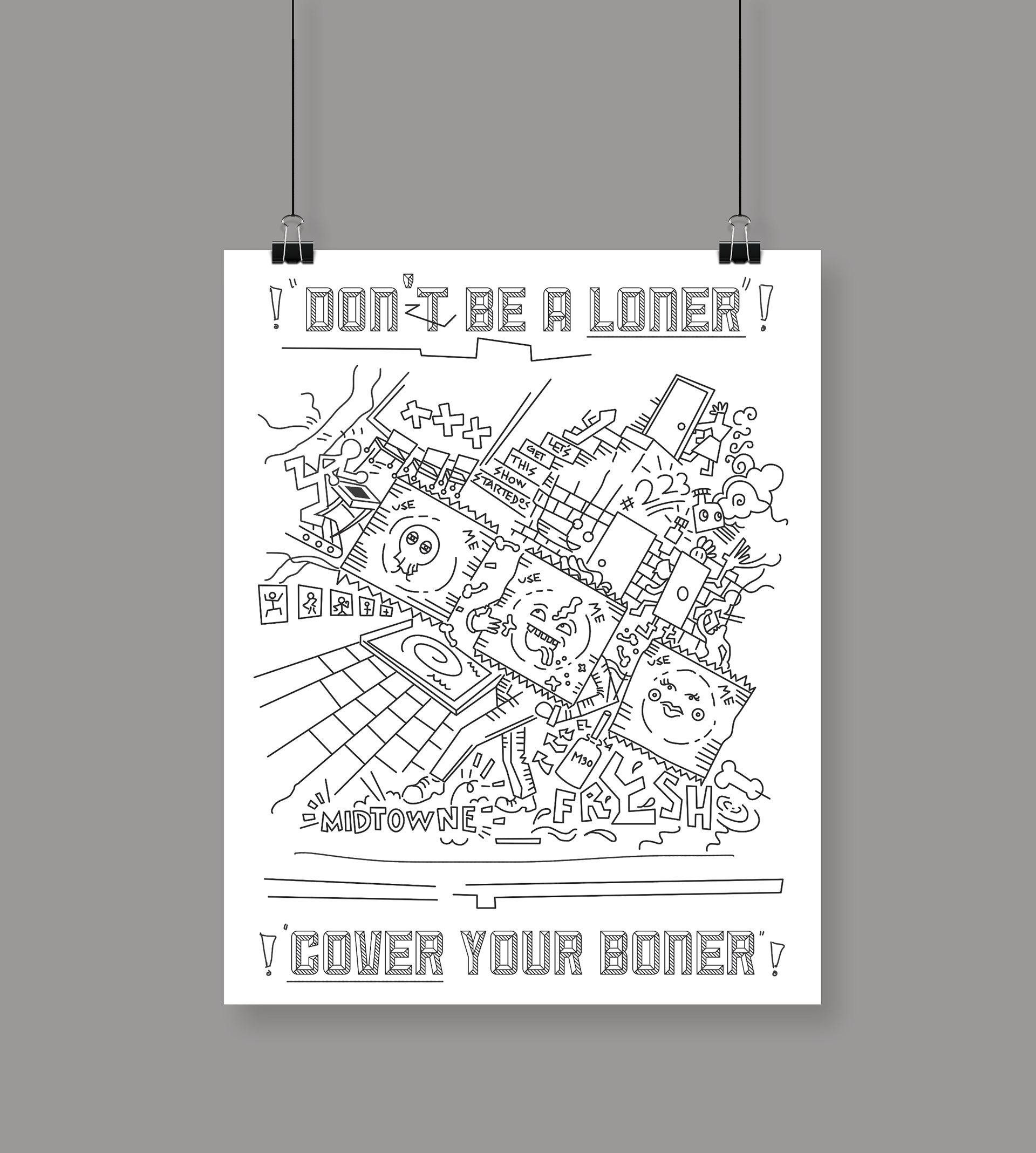 I've also created a series of faces reminiscent of those that attend the bath house including transgender people, people with kinks like wearing masks to conceal themselves, and those who simply like to have a "good time".