I created a series of printed postcards, programs, LA Times Ads and motion graphics to advertise each specific show for IGNITE! @ the FORD. Each postcard creates a visual story that symbolizes what the attendee will be experiencing during each show. Accompanying the postcards I also placed my designs into a template created by another studio and edited each program as necessary to fit the required information for each event.
I worked on this project using photography provided by the artists and used a postcard/program template provided by another studio. I was in charge of type layout and design.
Saul Williams & Mivos Quartet
The Saul Williams & Mivos Quartet postcard elongates the typography to reflect on the string instruments used by the musicians.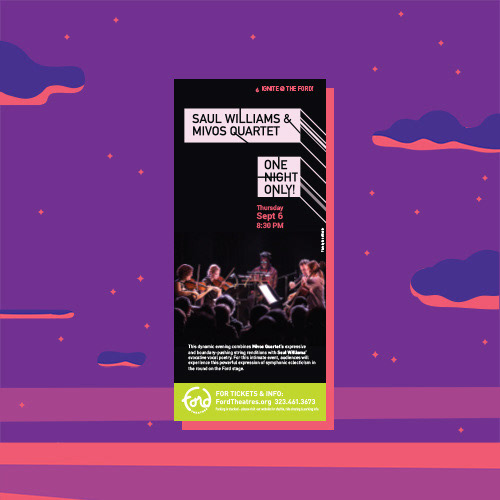 Moon&
The secondary imagery on Moon& uses the phases of the moon to complement the type treatment which emulates the shadows we see when we look at the moon during certain phases.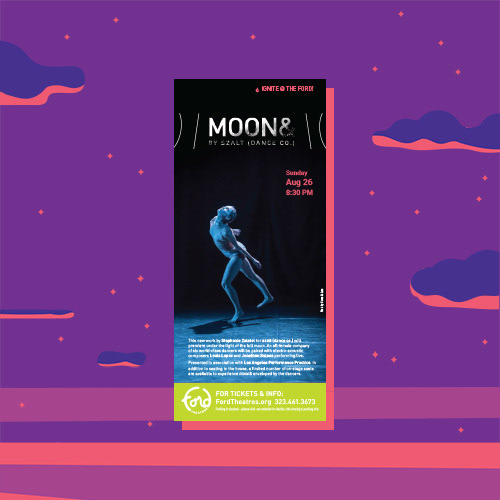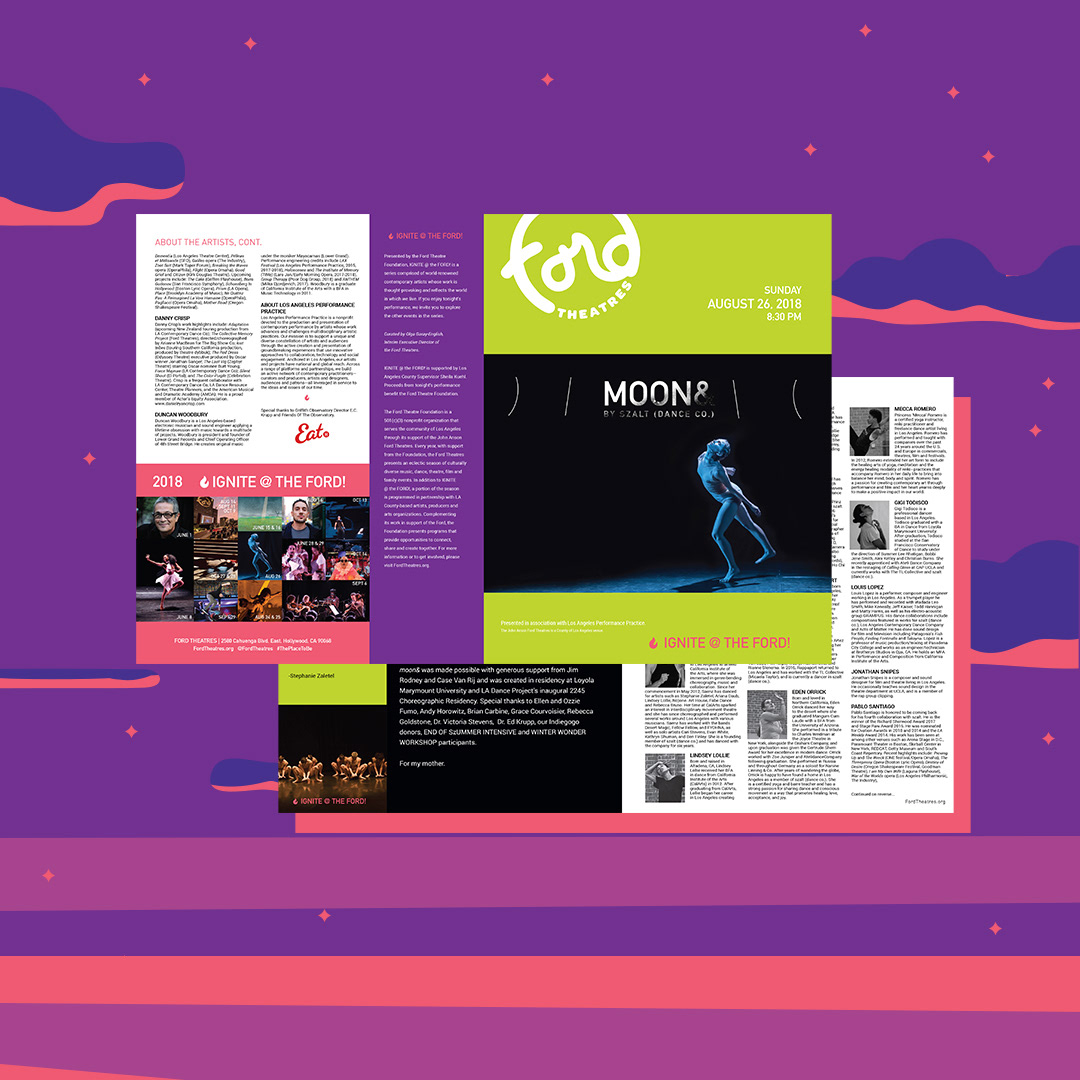 The Collective Memory Project 



The Collective Memory Project postcard uses fragments of each of the participating members to harken back to the title.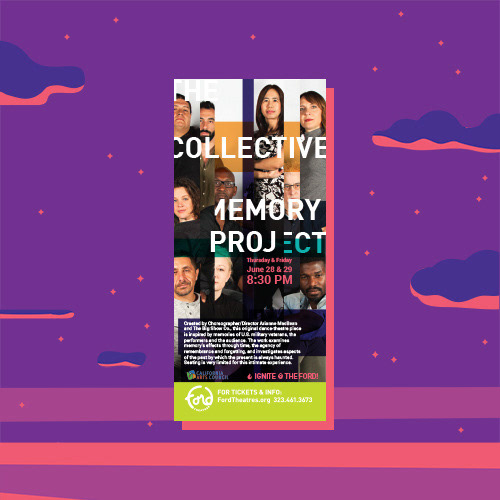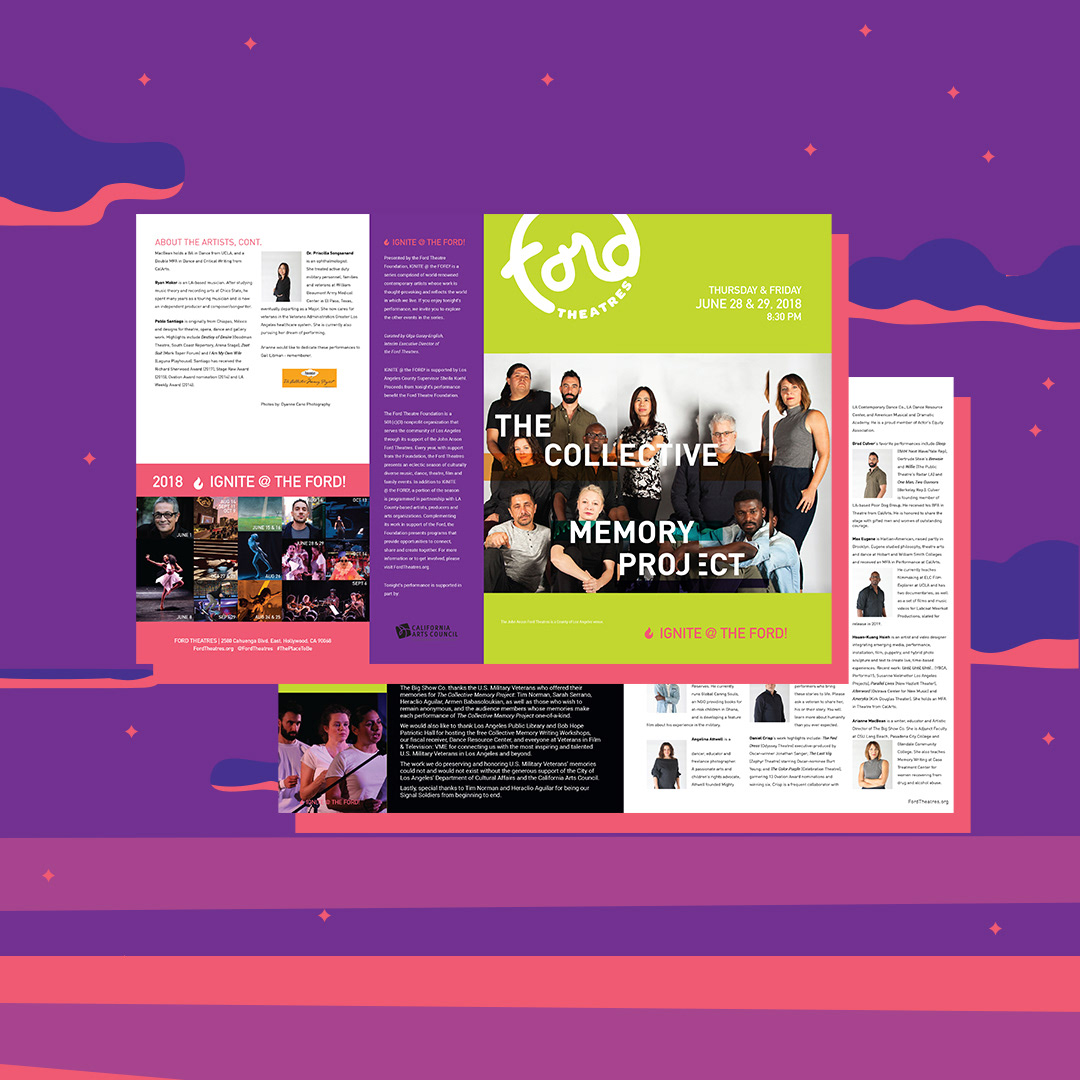 Motion Graphics & Los Angeles Times Ad
I used the theme of a heart beat for the kinetic typography as a method to symbolize the anticipation for the shows.
Utilizing a template designed by another studio I helped to update each ad every time a show would end and new ones would need to be advertised.